Posts for tag: tooth decay
By Aaron S. Berger, DMD
August 26, 2019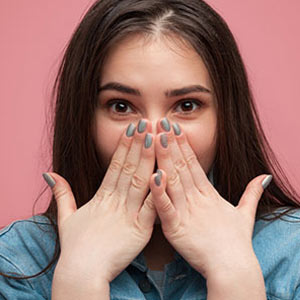 The Millennials, those born around the turn of the Millennium in 2000, are entering adulthood. Like any generation, they have their collective promise—and problems. An example of the latter seems to involve their teeth: an estimated one in three people between the ages of 18 and 34 have some form of tooth decay.
If a recent survey is correct, that may be a result of poor oral hygiene practices. The absence of a consistent, daily habit of brushing and flossing to remove disease-causing dental plaque is the number one cause for dental disease. But a survey of 2,000 millennials found only three in ten brushed their teeth at least once a day with many often skipping brushing for two or more days a time.
Interestingly, more than half of the survey also reported an aversion to dental visits. That will likely need to change if these trends in poor hygiene continue, as aging millennials will eventually need extensive treatment for tooth decay and its close counterpart periodontal (gum) disease to save their teeth. Dental professionals recommend a different dental care track: stop dental disease before it develops. And the key to that is a simple but powerful daily brushing and flossing routine.
This routine should involve brushing teeth up to twice and flossing at least once a day. Brushing should be done with gentle strokes, but include all exposed tooth surfaces (about two minutes to perform a thorough job). Flossing is less popular than brushing, but it's essential for removing plaque between teeth your brush can't reach. To make it easier, you can use pre-threaded floss or a water flosser that removes plaque with a stream of water.
To round out your prevention strategy, you should see a dentist at least twice a year for professional cleanings of hardened plaque deposits (calculus), as well as overall monitoring of your dental health. And if dental visits make you anxious, your dental professional has a number of ways to help you relax.
One thing's for sure: like any other generation, millennials prize both good health and an attractive smile. Adopting a solid oral hygiene lifestyle will do the most to achieve both.
If you would like more information on practicing effective oral hygiene, please contact us or schedule an appointment for a consultation.
By Aaron S. Berger, DMD
May 28, 2019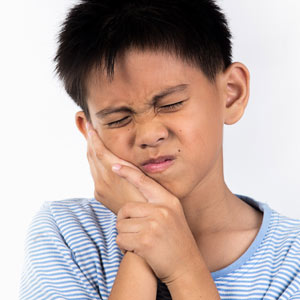 What should you do if your child complains about a toothache? Before calling our office, try first to learn what you can about the toothache.
You should first ask them where exactly the pain is coming from — one particular tooth or a generalized, dull ache. Also try to find out, as best they can tell you, when they first noticed the pain. Try then to look at the tooth or area where they indicate the pain is coming from: since tooth decay is a prime cause for tooth pain, you should look for any obvious signs of it like brown spots or cavities. You should also look at the gums around the teeth for any redness or swelling, a sign of an abscess or periodontal (gum) disease.
If you notice any of these signs, the pain persists for more than a day, or it has kept the child awake during the night, you should have us examine them as soon as possible. If you notice facial swelling or they're running a fever, please call and we will see them immediately. If it's definitely tooth decay, it won't go away on its own. The longer we wait to treat it, the worse its effects in the mouth.
In the meantime, you should also try to alleviate the pain as best you can. If when looking in the mouth you noticed food debris (like a piece of hard candy) wedged between the teeth, try to gently remove it with dental floss. Give them ibuprofen or acetaminophen in an appropriate dosage for their age to relieve pain, or apply an ice pack on and off for about 5 minutes at a time to the outside of their jaw.
If any of these remedies stops the pain within an hour, you can wait until the next day to call for an appointment. If the pain persists, though, then an abscess could be developing — you should call that day to see us.
Regardless of when the pain stops, or whether you see any abnormal signs, it's still important your child see us for an accurate diagnosis. Their toothache maybe trying to tell you something's wrong — and the earlier a problem is found and treated, the better the outcome.
If you would like more information on dental problems in young children, please contact us or schedule an appointment for a consultation. You can also learn more about this topic by reading the Dear Doctor magazine article "A Child's Toothache."